Superintendent


April 1, 2013

The stadium/track will be closed to students beginning Wednesday, April 3. The District High School Track Meet will be held here on April 10 and 11. Athletics, off-season and community adults will still use the facility and Elem/Intermediate will still use the same path to the cafeteria.
It has been a long time, if ever, since our district has hosted the District Track Meet. We are extremely proud of our facility and we need this time to clean and prepare it for the meet.

Tommy Alexander

March 18, 2013
Beginning tomorrow, March 19, 2013, we will begin the final 57 day grind of the 2012-2013 school year. Of the final 57 days, 20 will be mandated testing dates. Only one holiday remaining, May 27, Memorial Day. Take a deep breath, hold tight, and let's GO.

A big "thank you" to the Technology Dept., Landscaping, Custodial, Child Nutrition, and Administration employees that worked 10-12 hours daily during the last 10 days, in order that we would have the new cafeteria ready for tomorrow. We are as close to being finished as we can be at this time. There will be a few more items to address in the next few weeks. As usual, Lonny Smith and the Jackson Construction employees helped make it all happen.

There will be a new employee in the transportation dept. beginning tomorrow. Rudy Morgan, from Glen Rose, Texas, will begin work tomorrow. He is 33 years old and his resume is unbelievable. His wife is a psychologist and just opened up her practice in Henderson, where her mother is the secretary of the First Baptist Church. He has owned his own mechanic company for the last six years. For someone so young, he has great leadership and a multitude of talent and skill capabilities. He is an energetic, intelligent, and delightful young man that will help take our transportation department to another level.

We need everybody on board and alert for tomorrow: 1st day in new cafeteria (students will feel overwhelmed and lost); 1st day back after spring break; 1st Jr. High track meet held here in years (begin at 3:30PM); softball and baseball teams both play here.

Bruce Bradshaw Stadium has been finished, the new cafeteria is basically finished, asbestos abatement begins tomorrow on the "old cafeteria", Gene Shannon Multi- Purpose Facility will be finished late May or early June, and finally the "old cafeteria" will be renovated and our new K-G campus will be finished by early August. A great deal has been finalized, but we still have five long hard months in front of us.

I am reminded of the saying, "if you build it, they will come". We are surely in the building process, two down-two to go, and yes, they will come.

Tommy Alexander
February 7, 2013
Good morning West Rusk. During a special called board meeting on Tuesday, February 5, 2013 Paul Thompson was hired as the new Chief of Police for WRCCISD. He will begin work on March 4, 2013.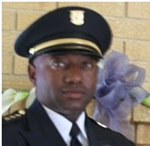 Paul Thompson, NLPD Chief, was one of the first people that I met four years ago when I was fortunate enough to be named the new WRCCISD Superintendent. His professionalism and passion for his job and this entire community, especially this school district, was literally overwhelming to a superintendent trying to find his way in a new environment. I approached Chief Thompson approximately 10-12 months ago to discuss school safety, security, truancy and certain laws that students need to be educated about as they grow and mature into teenagers. We also discussed many other areas that young people and their parents need to be educated. He and the NLPD have always supported the district and been willing and available when needed.
During this past football season I once again sought him out. I informed him that I was convinced the WRCCISD Board of Trustees, the entire school family and community would support the district forming its own Police Department. After several more meetings, Paul accepted my proposal. His qualifications,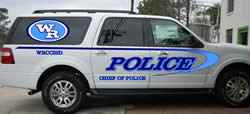 overall experience in criminal justice, and many awards and recognitions received make him an impeccable choice for this very important position. He is currently President of East Texas Police Chief's Association and has been selected to participate in the Law Enforcement Management Institute of Texas to develop 2013-2015 curriculum for Texas Police Chiefs Leadership Series.
Also, I anticipate that the new school cafeteria will be ready and running when we return from Spring Break. I am very excited about the great things that are happening at our school district!
Mrs. Walker has also provided the pay dates below for the remaining school year.
Feb 22, 2013, March 8, 2013 (all regular employees, substitutes March 12, 2013), April 18, 2013, May 24, 2013, June 20, 2013 and July 25, 2013. I want you to know how much we appreciate your hard work and dedication.

Have a great day!
Tommy Alexander
Superintendent of Schools
West Rusk CCISD
January 17, 2013
The WRCCISD Board of Trustees gave the administration the "go ahead" to begin to explore, in more detail, the different scenarios that we might begin to "upgrade" all different facets of security in our entire school district. I have been discussing several different ways to upgrade security on all of our campuses with several law enforcement officials in Gregg and Rusk Counties during the last few months. This is certainly not an "knee jerk" reaction to what happened recently in Connecticut. All of our district administrators have been involved in these preliminary discussions and concerns. The three main methods of school security/safety are contract labor, SRO (school resource officer), and a school district police department. All three have good ideas, plans and different ways to get the public involvement and support. Personally, I have been leaning toward the school district police department method (WRCCISD Police Department). When groups of students(all ages) leave the district for any purpose, the WRCCISD Police Officer/s and painted police cars will lead them to their destination and bring them home safely. The possibilities are limitless. There are currently over 200 school districts in Texas that operate their own School District Police Department. I have an idea that the number of schools involved will double in the next few years. What an asset this could be to the campus administrators, someone to follow-up on truancy, it would be like hiring additional asst. principals and allow the campus administrators to give more support to the classroom teachers.

If you have any other ideas, call me, talk to your supervisor, let us now what you think! In the meantime, we are posting this position tomorrow. The district's attorney, John Hardy, will lead us through this process. I would think law enforcement experience would certainly be required. With John's help, we will adjust, make changes and move forward. I have already visited with several schools in our East Texas Area that have been using this method for several years.

Tommy Alexander
Superintendent of Schools
West Rusk CCISD
November 28, 2012

As of July 1, 2013 West Rusk C.C.I.S.D. will become a member of the Rusk County Special Education Shared Services Arrangement. On November 12, 2012 West Rusk C.C.I.S.D. Board of Trustees voted unanimously to rejoin the Rusk County Shared Services Arrangement after not being a member for over 10 years. On November 27, 2012, Rusk County Special Education Shared Services Arrangement Board of Trustees voted unanimously to accept West Rusk C.C.I.S.D. as a member of Rusk County Sp. Ed. S.S.A. A contract is being worked out in order to meet the Texas Education Agency's deadline of February 1, 2013 for a district to join a Shared Service Arrangement. We sought the Rusk County S.S.A. because we felt like the services and support the S.S.A. provides will greatly help our students. Pooling the resources of several districts will definitely benefit and meet the needs of our students. Shared Services Arrangements are set up to meet the needs of smaller school districts. Every district in Rusk County is now a member with the exception of Henderson I.S.D. the largest school district in the county. The decision to rejoin is in the best interest of our students.

Tommy Alexander
Superintendent of Schools
West Rusk CCISD

Thursday, November 15, 2012

At our regular November board meeting held on Monday, November 12, 2012, the WRCCISD Board of Trustees "unanimously approved" the administration's recommendation to rejoin the Rusk County Special Education Shared Service Arrangement, beginning July 1, 2013, for our Special Education Program needs. The district was a long time member of the Rusk County SSA until the early 2000's. Our district and Henderson ISD are the only schools in the county that are currently not members of the Rusk County Special Education SSA. These type arrangements (Co-ops), whatever you want to call it, were designed especially to benefit small schools. It is so obvious that whenever schools pool their assets, everyone wins, especially the students. The Rusk County Special Education SSA board will have to approve our district joining in the next couple of weeks. We have been in contact with Cindy Smith, the Rusk County SSA Special Education Director, the past few weeks helping us move forward with this process. We will be able to offer our special needs students many more services than ever before. I can't imagine why any school our size would ever not take full advantage of the services that the Rusk County SSA will provide. We are very fortunate that we have some outstanding teachers, aides, counselor, and other specialists in our Special Education Department. Cindy and her staff will provide a smooth and effortless transition.
We learned last week that the new cafeteria is planned to be completed in March. This was the plan from the very beginning according to Jackson Construction. In order to have the current cafeteria renovated and ready to ocupy as a new Kindergarten campus in August 2013, Jackson must get started ASAP on the old cafeteria renovation. We hope to move into the new cafeteria during the week of spring break (March 12-16). All the campus administrators, Angie, Lawrence and myself  have already begun to meet and  make plans for this move during the school year. This will involve much detail and organization on everyone's part.

Hope you and your entire family have a GREAT Thanksgiving!!
We will host our first football play-off game Friday night at Bruce Bradshaw Stadium. Chances are good that we may host additional play-off games during Thanksgiving weekend. I remember someone saying during one of the public hearings, prior to the bond passing, "if you build it, they will come". WE DID and THEY ARE!
Tommy Alexander
Superintendent of Schools
West Rusk CCISD
Monday, October 22, 2012

What a week at WRCCISD!  Congratulations to all the young ladies on the Homecoming Court and especially to the Homecoming Queen of 2012, Ashley Tarbutton.  Memories that will last forever were made this week.   All of the Homecoming activities leading up to the game were GREAT-Pep Rallies, Parade, etc.  To be honest with you, honoring and recognizing Jo Ann Cooper, from early Friday morning until late Friday night, was a day I will cherish for the rest of my life.  I met so many people, that I had heard so much about, during the last four years and most all the stories turned out to be "true".  All day Friday, everyone that I continued to meet and visit with emphasized how much Jo Ann had meant to each of them and how she literally "helped" hold this district together during turbulant times in the past.  Every school district must have a Jo Ann Cooper-you could not survive without one. From the first day I met her, she reminded me of my mother, always looking over my shoulder to make sure I do what would be considered "right".  I think when God decided to make mothers, he probably had Jo Ann and, my recently deceased mother, in mind.  Jo Ann is certainly the role model "mother" of this district.


Homecoming Game- West Rusk 21, Winona 18.  More memories that will last forever.  The Raiders trailed Winona 18-13, with 1:58 left in the game and 88 yards from the goal line, plus, no time outs left.  With the largest home crowd in the new Bruce Bradshaw Stadium this year, cheerleaders leading, every fan standing, hollering, screaming, stomping their feet, band continuing to play, the Raiders pulled off  what will be forever known as the "drive" on Homecoming night,  2012,  in year one of our brand new facilities.  It was a total team effort from every player/coach/all team personnel, as well as every fan in the bleachers encouraging the team.  Every play had to be executed exactly as planned and practiced for hours upon hours, as the team moved the ball toward the end zone, and if any "one" play had not worked out as planned, a fumble, a dropped pass, a missed block, failing to get out of bounds to stop the clock, a penalty, ANYTHING-we would have LOST.  But, when everything and everybody works together as ONE, we all got to experience it together when Cayle broke through the line and scored with 9 seconds left on the clock.  Players, coaches, cheerleaders, band, all students, every fan present screaming, hollering, hugging, jumping up and down and yes-even crying.  It has been a long and sometimes, very tough year on everyone, but for that "moment in time" it was all wiped away.  The entire West Rusk Community had just experienced  a VICTORY that would provide memories for a lifetime for everyone!  



The weekend that began on a "high" ended on another "high" when our very own West Rusk Raider Band received another first division rating at marching contest held Saturday afternoon in Longview at Lobo Stadium.  The band received a first division rating from all three judges. It was very obvious when watcing all 2A schools represented in our region yesterday, that the Raider Band had by far the largest group of supporters present.  Grady and Stephanie Haffner told Kathy, Sandra Smith and me that their first year at West Rusk there were three individual parents present at the marching contest. When the ratings were announced our crowd exploded with a similar type "electricity" that happened with 9 seconds remaining in the game Friday night.  Everyone was hugging. jumping up and down, high fiving, arms in the air, while Grady and Stephanie were very calmly watching and taking pictures of the reaction of their students and supporters. Vivian has already updated the West Rusk webpage with pictures.  Check out our webpage.  I promise you that our homecoming weekend was the only one in the State of Texas that had the school district's attorney and wife (John and Marilyn Hardy) present as well as the district's construction manager (Tim and Nancy Jackson). Both families indicated earlier this year that they would love to attend our homecoming.  Marilyn Hardy even worked our vision board while Vivian took pictures at halftime. Something of this magnitude could never be held without the support and help of numerous, loyal employees.  Thanks to each and everyone of you that played a part in making our Homecoming a major success for our

 

STUDENTS.


                                                                                                                             




Tommy Alexander




Superintendent of Schools




West Rusk CCISD




Monday, October 8, 2012

Homecoming this year will be Friday, October 19, 2012, versus Winona beginning at 7:30 P.M. All Homecoming activities will be held prior to the game, beginning at approximately 7:00 P.M. The Class of 1988 will be celebrating their 25th year anniversary since graduating from West Rusk High School. They will be seated together and will be recognized during the game. At the conclusion of our band's performance at halftime, we will announce that a scholarship in the name of Judge Laverne Clifton has been established at the First State Bank of Overton, Texas. As you know, Judge Clifton passed away last week, very unexpectably. She worked in this district for many years and she had a huge impact on the lives of many students and teachers. She will be missed.

In keeping with the "tradition" that we started three years ago, we plan to honor and recognize "one" of our employees that has made such an impact on all of our lives. We plan to recognize Mrs. Jo Ann Cooper. There is not much else that needs to be said. She is simply Mrs. Cooper and that says it "all". Hopefully, her entire family will be present when we recognize her at halftime of our Homecoming Game. It will be a "special night", for a "special lady".
Oops, my bad-The Class of 2002 is celebrating their 10 year reunion. They have activities planned Friday, Saturday and Sunday of the Homecoming Weekend. They will be recognized at the game, also.

A "Big Thanks" to the guys that do all the landscaping on all of our school grounds. That includes Odis Johnson, Sammie Jones, Tommy Fields and new employee Gary Van Zandt. The "overall grounds" look awesome. These guys also work many weekends, just to keep-up with the growth of the grass. Today or tomorrow, they will finish all the work on the "bank" that is located on the north end of the stadium. This will conclude what started three years ago, when we committed to having sod and an underground sprinkler system that would cover the entire grounds on all campuses. We have now completed approximately 98% of all the grounds. Please encourage all the students to pick up trash and help us keep all of the grounds neat and clean, like you would do at your own home.

I am going to have another heart "cardioversion" tomorrow afternoon. Will be out Thursday and Friday. Have a good weekend!

Tommy Alexander
Superintendent of Schools
West Rusk CCISD

Friday September 14, 2012

 1st Victory at Bruce Bradshaw Stadium

Congratulations to the "Raiders" and "Coaching Staff" on the 1st victory at the new Bruce Bradshaw Stadium.  It was an "unbelievable, terrible weather, long/extra long, messy, city wide electrical outage, and whatever else could happen, etc.", night for football, but, at 12:05 A.M., September 15, 2012, the "horn" finally sounded and the Raiders were victorious.  The "team" stood at mid-field, together, with their coaches, along with other support staff and sang the West Rusk School Song as loud and clear as I have ever heard it sung. 

There probably was not 150 people left in the entire stadium at that time, but it was a "night" that none of us will ever "forget".

Tommy Alexander
Superintendent of Schools
West Rusk CCISD
903-895-4503 office
903-657-5760 home
903-987-0217 cell

"Work Hard - Be Nice"
Tuesday September 4, 2012.
Dedication Ceremony

From the time that both teams arrived at Bruce Bradshaw Stadium for
the first game to be played on August 31, 2012, and until the lights
were turned "off", it certainly was a "night to remember" for the
entire community. The Gaston alumni community, the London alumni
community, and the West Rusk alumni community should be very proud of
the quality of the "scope of work" that is being accomplished at West
Rusk ISD. Thirteen months ago, I was totally convinced that the
majority of the patrons of the West Rusk ISD, the majority of the
West Rusk ISD school personnel and the majority of the West Rusk ISD
Board of Trustees were at the end of their rope, and in full agreement that the time had come to stand up, be heard and help move this district forward, not only for the next few years, but for the next four or five decades.
After many meetings, phone calls, use of Face Book for correct information, many signs and with the Needs Assessment Committee, led by Mike Kline, Randy and Ginger Driver, plus many others, the WR Bond Issue was approved the first week in November. What you observed last Friday night was the culmination of 2 1/2 plus years of discernment, strategic grade level facility planning, and the first state-of-the-art completion of what we call, Phase 1, Bruce Bradshaw Stadium. This time next summer, we will move into the (only one like it in East Texas) new A.W. "Gene" Shannon Multi-Purpose Events Facility, an unbelievable and overwhelming state-of-the-art new cafeteria that will face Hwy. 42, right in front of the current cafeteria, which will be renovated into a six classroom stand alone kindergarten campus. In my own words, I cannot begin to express the true reality of the entire Dedication Ceremony. The Sunday edition of the Henderson Daily News expressed it best on their front page article calling it "a night for the ages". What else needs to be said! While looking at the U.S. Flag waiving on the video board section of the new scoreboard with the words streaming across it, Terry Dorsey (63' London Graduate) stepped up to the microphone at the 50 yard line and belted out "God Bless America" on his trumpet. As I stood there on the new turf, off to myself, so many different thoughts and emotions were racing through my mind contemplating for the first time what had actually happened over the last two plus years. Then, I glanced to my left and saw Marvin Dees (rescuer) and Bill Thompson (survivor) holding the "flag" that flew over the campus that fateful day in March of 1937. There could have been no one better than Miles Toler to help both gentlemen hold the flag. As I glanced back and forth from Terry Dorsey to the WR Video Board, to Marvin, to Bill, and to Miles, then it really hit me-they were sitting and standing very close to the gold painted 37 yard line ticks and hash marks. As Terry finished playing, I dropped my head and I fully realized at that moment this had been planned long before any of us had ever heard of West Rusk. Please check out the
district's website (www.westrusk.esc7.net). Vivian and Marcy put in many hours preparing for this "night for the ages". There are over 200 "photos" on Vivian's Photo Gallery. The beautiful souvenir program was done by Marcy, with every page in color; and the entire program is as "quality" as you will ever see. She worked tirelessly to meet the deadlines in order to have them by Friday morning. The donations/advertisements in the program are from virtually all the different contractors, sub-contractors, architect, school attorney, Quick Copy and Dr. Hutto that helped make the souvenir programs a reality. Also, there will be different programs for each of our home games. At the end of the game, the new scoreboard indicated that the VISITORS had more points than the HOME Team. But, I promise each and everyone of you that the real winners on Friday night were the West Rusk Raiders and all their fans. Tommy Alexander Superintendent of Schools West Rusk CCISD 903-895-4503 office 903-657-5760 home 903-987-0217 cell

"Work Hard - Be Nice"
Date: Tuesday, June 19, 2012
Subject: Busy Summer
We are off and running toward a very busy summer. Dirt work has begun on the new cafeteria, the demolition of the "old gym" has also begun and the new stadium is on the "fast track" hoping to be finished sometime in early August or maybe late July. It is going to be AWESOME and 12-14 months from now the overall project will be completed. New cafeteria, new stadium, new multi-purpose facility that will include the entire 6th grade and renovation of the current cafeteria into a new Kindergarten facility. A new 6th grade facility and a new Kindergarten facility. It doesn't get much better than that. The school board toured the stadium Monday night after our regular June meeting. They were very pleased with the new facility and can't wait to see the finished project.
At our board meeting Monday night, Brian Keith was hired as the new assistant principal at the secondary level, Russell Longely was hired as a new math teacher at the high school, William Larew was approved as a new agriculture teacher, Nick Harrison was approved as a Jr. High Science teacher, Devin Magness as a Jr. High math teacher, and Monica McNew as a new 1st grade teacher.
Also, the board approved the reassignments of Lawrence Coleman to be the Assistant Superintendent for the district, Gwen Gilliam will be the Director of Student Services, Michelle Cline will be the K-2 Principal and Vivian Sharp will move into the Technology Department. I firmly believe that each of these reassignments really plays to their own individual strengths, skills, and talents.
Hope all of you have a Great Summer!

Tommy
Date: Wednesday, June 6, 2012
Subject: Busy Summer
West Rusk County Consolidated ISD
After a long administrators' meeting on Tuesday morning, Superintendent Tommy Alexander released the following administrative reassignments late Tuesday night.
Elementary Principal Gwen Gilliam, is being reassigned to a newly created District-Wide Director position that will include the coordination of all district testing, director of all district special programs, dealing with the district accountability rating and documentation, and assist the secondary principals with consistent teacher walk-throughs.
2. Curriculum/Instruction/Special Programs Director Michelle Cline, will assume the duties of Elementary Principal grades PK-2.
Secondary Assistant Principal Lawrence Coleman, will assume the duties of District Wide Director/Curriculum/Instruction/Human Resources/Accountability Ratings.
These changes will necessitate the hiring of a new Secondary Assistant Principal. A former long-time employee of the district has indicated an interest in coming "back home." The position has been posted and the district will consider all applications received with in the next 10 to 14 days. The principals have, for the most part, finalized hiring of other staff. The new employees have signed their contracts and will be approved at the regular board meeting June 18, 2012
These reassignments, along with several other proposed teacher level reassignments, are based upon what is in the best interest of the district. The district is always striving to match administrator strengths with each administrative position.
These changes will become effective June 25, 2012.
Date: Wednesday, May 23, 2012
Subject: End of Year

Don't forget that graduation will be held tomorrow night, Thursday, May 24, 7:00 PM at Kilgore College. This will be the last graduation that will ever be held away from the campus at West Rusk ISD. Beginning next year, all future graduations will be held at the new Bruce Bradshaw Stadium. Each graduate's picture, along with his/her name, will flash upon the video board located in the middle of the scoreboard, as they cross the stage to receive their diploma. It will be AWESOME.
At the regular board meeting this past Monday night, Angie Vera, R.D. LD, was approved as the new Director of Child Nutrition Administrator; Elanna Hylander was approved as the new secondary counselor; and Bert Langley was approved as a science teacher, as well as coaching responsibilities on the High School Campus. Per Richard M's resignation last Friday, I have reassigned Cody Walker to Director of Technology for the entire district. Richard has done an outstanding job in his short time here, and Cody is more than ":ready" for this very important position in the district. There are still several positions to fill and the campus principals are interviewing this week in hopes of being able to hire no later than the middle of next week.
This has been a monumental year in the long and storied history of this fine school district. Major accomplishments have occurred across the entire distict. We have so much to be "thankful" for, but the best is yet to come. I really believe that in 3-5 years, you will hardly recognize the district as we know it today.
Friday, May 25, is an early release day for students. It is my suggestion that all employees leave your campus as soon as the buses have "cleared" the parking lot. This will give everyone a "jumpstart" on the Memorial Day Weekend. Never be accused of "beating" the buses out of the parking lot. Have a great weekend.

Date: Sunday, May 13, 2012 1:54:06 PM
Subject: A good friend lost

Herman, "Moon", Mullins passed away late last night-one of his legs was amputated "above" the knee last Monday-complications, along with infection and horrible, horrible pain set in quickly, some probably due to his diabetes made the pain unbearable. Moon was a "unique" individual. He was an educator, coach, administrator, board member, motivational speaker, and as loyal a friend as anyone could ever want. He served as a principal in this district from 1986-1990. He had a passion for kids, all kids, and everyone that worked to make sure that every kid had a chance to succeed. I know for a "fact" that this school district held a "very special" place in his heart. Mary Jo, his wife and sweetheart, was also an educator for her entire career. Both of them touched many young people's live's in numerous ways for several decades. He called me about two weeks ago to visit and check on construction of the new stadium. He was so proud of what the passing of the bond issue would allow the district to accomplish. He thought it was so appropriate and rewarding that Bruce Bradshaw and Gene Shannon"s names would forever adorn both the new Stadium and the Multi-Purpose Facility. At the end of our last telephone conversation, I promised Moon that I would come by and get him and Mary Jo and take them on A memorial service for "Moon Mullins" has been scheduled for Wednesday, May 16, 2012, at 2:00 P.M., at Crawford A. Crim Funeral Home in Henderson, Texas. Visitation will begin at 1:00 P.M., prior to the memorial service.a tour of the new stadium and eat lunch at the museum. I never made it!!!
Screen Shot of the future scoreboard for the new stadium. April 4, 2012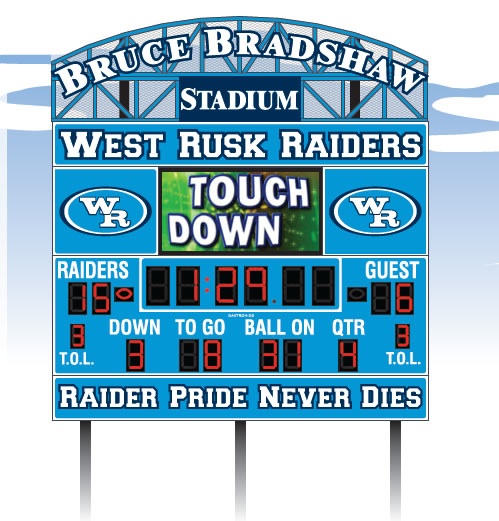 Progress on the new Bruce Bradshaw Stadium April 1, 2012.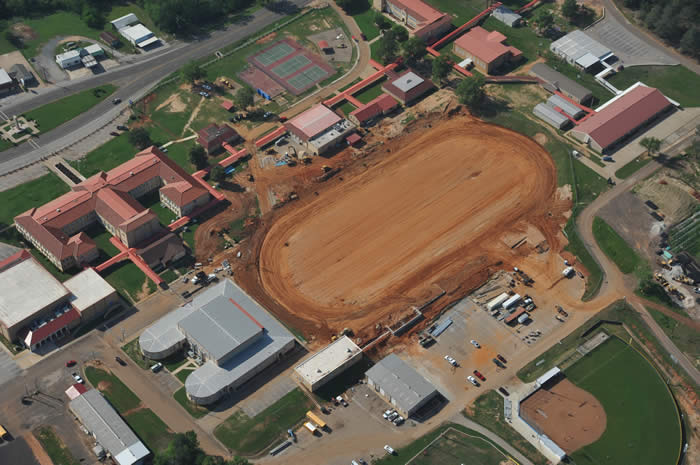 Site Models #1 and #2

July 21, 2011
To: All School Personnel
From: Tommy Alexander, Superintendent
The West Rusk County Consolidated Independent School District Board of Trustees will hold a Public Hearing on Monday, August 8, 2011, at 6:00 P.M. in the school cafeteria. The purpose of the hearing will be to inform, discuss, receive comments and answer questions concerning a proposed school bond that would include:
New Cafeteria
Existing Cafeteria Renovation (4-5 additional classrooms)
New Multi-Purpose Events Center (6 additional classrooms – athletic dressing rooms for boys/girls – coaches office complex – film editing room – fitness center – 400 seat jr. high gym – commercial laundry room – concessions for stadium and jr. high gym – district technology center – special education complex)
New Stadium/Track
The first Public Hearing was held on January 4, 2011, and the Needs Assessment Committee was formed and met on January 13, 24, and 27, 2011. Mike Cline was approved as Chairman of the NAC on January 13, 2011. After much thought and discernment on my part and input from several board members, administrators, former district administrators and Mike Cline, I thought it was in the best interest of the district to postpone the proposed bond election. On Monday, February 7, 2011, at a special called meeting, the board approved the postponement of the proposed bond election that was to have been held on May 14, 2011. Mike Cline addressed the board that night and made a comment I will never forget. He said "This is not a STOP sign. It is a CAUTION sign. Now we step back, pause, think, consider, reconsider different options and begin to move forward aiming for a November bond election."
There has been one major change in the last six months concerning the proposed bond election. The needs are certainly still the same, but the construction of a new cafeteria has become the number one priority.
Kent Harris, the district's architect, and Doug Whitt, the district's financial advisor, will be present at the hearing on Monday, August 8, 2011, and will have up to date information and numbers for everyone to consider. The goal is to Adopt Order Calling the Bond Election in late August. The bond election will be held on November 8, 2011.
A letter will be sent to the New London City Council, Rusk County officials, Board Members of the Gaston and London Museums, former board members, former district administrators and employees encouraging them to join with the Needs Assessment Committee and the WRCCISD Board of Trustees in the pursuit of this proposed Bond Election. Everyone that either lives or works in the district is certainly encouraged to attend this meeting. This is YOUR DISTRICT, and you should have first hand knowledge and input as to what will be involved in the proposed bond election.
Dinner will be catered that night with serving to begin at 5:30 P.M. We hope to have a huge turnout. See you there!
"Where the Best, Just Got Better"
NO EXCUSES

March 10, 2011

To: All WRCCISD employees

From: Tommy Alexander, Supt.

Re: Legislative Update

I attended a meeting on Wednesday of approximately 75 area Superintendents at Region VII. Needless to say, the entire meeting was devoted to the absolute chaos in Austin that will ultimately effect every employee of every school district in this state. As I said to you in my last memo on February 28, 2011, districts statewide are "continuing to fly in the dark" and trying to hit a moving target. I would encourage all of you to try and stay informed as to what is happening in Austin on a daily basis. The TASA website, the TASB website, the Equity Center website and the TexasISD website/school finance news from Joe Smith are the ones that I trust and rely on to keep me updated daily. If I had to choose only one, it would be Joe Smith because he not only lives in East Texas, he understands school finance better than anyone I know, and he certainly understands and has a working relationship with all districts in Region VII.

The one "thing" that has really come to the forefront in the last few weeks is the "position" that the leader of this great state has taken concerning the issues facing public schools at this time. In a six day period of time, he has placed the blame of the budget deficit directly at the public schools and also blamed the men and women who serve as trustees of every public school in the state.

As of this date, we have had 16 employees that have notified the district that they intend to either resign or retire at the end of the current school year. We are making every effort to avoid filling these positions as they become vacant by attrition. Certainly, we will not create any new positions. All schools are looking at the same options as we move forward in the budgetary process for 2011-2012. All at-will employees, all probationary employees, reassignment of employees, and reduction in salary or benefits for certain programs or employees are some of the options that are being considered. I will never mislead you, and at the same time, I cannot and will not "skirt" around an issue. All employees that are serving the district in any of the categories listed above-your job is in jeopardy. We will continue to consider each job individually and try our best to "save" every position possible. I think you know by now that my door is always open, and I will be glad to visit with you anytime, day or night.

I remember telling the Needs Assessment Committee that the "C" word would be addressed when the Legislature began to meet in January. Don't ever be guilty of taking the possibility of "consolidation" lightly. This is the perfect time for large schools and legislators to begin to move in that direction. Trust me, when that happens the "small" schools in this state will not have a chance to survive. We all know when the school goes, so does the city, the community and the churches. I don't want that to happen to any district in this state, especially West Rusk County Consolidated Independent School District.

I doubt that most people will ever know how much I have "agonized" about sending this memo to each of you. A few districts have already notified their employees of their intentions, but most districts will likely continue to drag this situation out and wait as long as the Texas Education Code will allow.

Somehow, wishing all of you a restfull and relaxing week seems very shallow at this point. But, I sincerely wish that for all of us!

Tommy
Date: February 28, 2011

To: All WRCCISD employees

From: Tommy Alexander, Supt.

Re: Legislative Update


I know you are aware of all the different scenarios being considered and discussed by the legislators in Austin that represent each and everyone of us. We have been told to expect a 14-16% cut in state funding . "Personnel" reflects 80-85% of all school budgets, not only in Texas, but in every state. The only way to reach these levels of reductions is through personnel cuts. The mere thought of being put in the position of having to lay off people that have worked long and hard, not only in this district, but in all districts across the entire state is a scenario that no one ever thought would happen. The district and campus wide administrators have been working on several different options that will help the district meet the new budget reductions. The board approved the administration's recommendation last Monday night allowing employees (first five) who are "eligible" for retirement to receive a $7500 stipend and reimbursement of all accumulated "state days" up to a maximum of 40 days. The next "five" employees will receive a $5000 stipend, plus the same accumulated days as in the first option. Hopefully, this type of retirement incentives will allow district administrators to plan for staff adjustments earlier than usual for the 2011-2012 school year. The major concern across the state is that by the time the legislature finally approves new legislation concerning school finance, all districts across the state would be in a "real bind" at the very last minute making personnel changes. Believe it or not, there has already been some talk in Austin that a "special session" may be needed to address school funding.

It is hard to comprehend what has happened since the legislature began to meet on January 11, 2011, to plan for the next biennium. I never thought I would live long enough to see the day in the Sate of Texas where teachers, administrators, paraprofessionals, and auxiliary employees are literally layed off due to the lack of state funding. The actual funding cuts that are being considered are unbelievable. It is certainly evident that budget reductions will impact all of our students, teachers, and auxiliary employees. Certainly, our goal from the very beginning was to protect the classroom as much as possible; however, reducing our budget by almost 2 million dollars is not possible without impacting the students we serve. Many schools across the state have already approved (RIF) Reduction in Force Policy procedures. I am hopeful that we will be able to address the reductions without having to begin RIF procedures.

Districts statewide are "flying in the dark" and trying to hit a moving target. From the parameters that we have been given, we estimate that our district will lose somewhere from 1.2 million-up to 2.0 million dollars. Needless to say, the only way to reach that level of reduced state funding is to make personnel cuts. Making personnel cuts in a small district in East Texas is much harder than making cuts in large districts across the state. In a district such as ours, there is a name for every face. We not only know each other, but we know most of each other's family. That does not happen in large metropolitan areas.

From an administrative point of view, I know you must realize how much agony all the campus and district-wide administrators have been dealing with for the last few weeks. I informed the board and the administrative staff last week that we have been forced to play a game that we have never played and, under the current circumstances, we cannot win. In reality, after all the budgetary cuts have been made and employees from every category (professional, paraprofessional, and auxiliary) layed off, the real losers will be the 900 plus students that attend WRCCISD. At the end of the day, there is absolutely no way we will be able to provide them the type of education they so much deserve.

I had something happen last week that I will never forget. I hadn't been sleeping much, was not having a good day, and I was agonizing over the personnel decisions that were about to become reality. An administrator came in my office and said please feel free to take my salary and use it to help save someone else's job. The next day a paraprofessional employee came in my office and said if you need to use my salary to help save another person's job that would be fine with me. The very same thing happened twice on Thursday. In a three day period of time, four different employees of WRCCISD offered their salary if it would help save another job. Through all the highs and lows that the district has encountered during the last year, I was once again reminded how fortunate I feel to be a part of this school district.

On behalf of the WRCCISD Board of Trustees, please allow me the opportunity to thank you for your concern and dedication to all the students of West Rusk ISD. I would encourage everyone now more than ever to continue to work together so our students will continue to learn. There is no doubt that these are frightening times across the State of Texas, but our administrators and Board of Trustees will hopefully come forth with a plan that will enable all students to continue to learn and be successful.


Tommy

---
2/10/2011
Subject: Bond Proposal Delayed
On behalf of the WRCCISD Board of Trustees, the administrative staff, professional and para-professional staff and all other district employees I would like to personally say "thanks" to each and everyone of you that has and will continue to support all the efforts of this outstanding school district.  Without a doubt, the Special Called WRCCISD Meeting last Monday night was one of the most "difficult meetings" that I have ever encountered during 42 plus years in public education.  The one comment that continues to ring in my ear was voiced by Mike Kline, Chairman of the Needs Assessment Committee, when he said, " this is not a STOP sign, it is a CAUTION sign, now we step back, pause, think, consider, reconsider different options and then  begin to move forward aiming for a November Bond Election.  I know everyone agrees that the "needs" are still very obvious and must be addressed ASAP.  The athletic director, secondary administrators, Mike and a few members of the Needs Assessment Committee, and myself have all agreed that we shall immediately begin to schedule visits with other schools that are similar to West Rusk ISD. 

Again, "thanks" to all of you for exemplifying what is "BEST" for all the students and  employees of this fine district. 



Tommy
---
November 29, 2010

Subject: Play-offs

We will have an "early dismissal" Friday afternoon to allow everyone enough time to travel "safely" to Waco Midway (Hewitt) for the Class 2A Quarterfinalist game versus Lexington at 7:30PM.  We will have a "send off" pep rally at 12:50PM and the team charter will leave immediately after the rally.  The band and cheerleader charter will leave at approximately 2:00PM.  All other students will be dismissed at the conclusion of the rally and hopefully will leave the campus no later than 1:30PM.  Also, there will be a charter bus available if  there is enough people that need transportation to the game.  The fee for riding the charter will be $20.00 and it will depart at 2:30PM.  Mr. Jackson will coordinate the fan charter.

"Where the Best Just Got Better"

Tommy


Thursday night in Longview, Texas the WRCCISD certainly exemplified WHERE THE BEST JUST GOT BETTER.



Tommy Alexander
Superintendent
West Rusk CCISD
New London, TX 75682
903-895-4503