ACE - The Texas Afterschool Centers on Education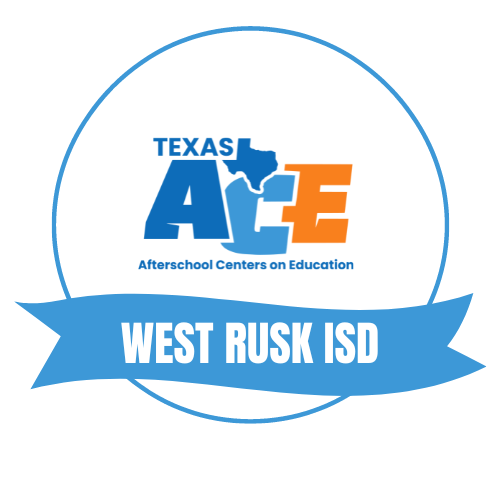 What is Texas ACE?
The Texas Afterschool Centers on Education (ACE) program is one of the largest statewide afterschool programs in the country, serving over 180,000 students at nearly 1,000 sites. The ACE program is administered by the Texas Education Agency (TEA) and is funded through the 21st Century Community Learning Centers initiative of the U.S. Department of Education. Cycles10 and 11 are currently active.
What We Do
Texas ACE grantees offer free afterschool programming to economically disadvantaged schools across the state. The Texas Education Agency awards 21st Century Community Learning Centers grants as funding is available and partners with Edvance Research to offer technical assistance, professional development and general program support. All grantees adhere to basic program requirements and offer activities focused on four areas:
• Tutorials for students before and after school;
• Enrichment activities for students to explore science, technology and the arts;
• Activities and training that help families support their students to be successful at school; &
• Guidance and field trips that help students and their families access information about college and careers.
The overarching goal of the program is to foster each student's academic success by improving attendance, behavior and academics which lead to grade level promotion, graduation and helping students be more prepared for college and the workplace.
Making a Difference
Texas is a leader in 21st Century Community Learning Centers and receives almost10% of total federal funding. In the 2013-2014 school year, the Texas ACE program received over $102 million to serve 122 grantees including:
164 school districts
26 Community Based Organizations (CBO)
3 Education Service Centers (ESC)
1 Institute of Higher Education
894 school campuses
9,663 teachers
177, 503 students (as of April 14, 2014)
According to the most recent statewide program evaluation:
• ACE program participation for students in grades 9–10 was associated with higher scores in reading/English language arts and mathematics on the Texas Assessment of Knowledge and Skills (TAKS).
• ACE program participants in grades 6–12 had fewer disciplinary incidents than nonparticipating students.
• Participation of students in grades 4–11 was associated with fewer school day absences.
• ACE participants in grades 7–11 who attended 30 days or more and participants in grades 4–5 and 7–11 attending 60 days or more had an increased likelihood of grade promotion. For high school students attending 60 days or more, there was a 97% chance of being promoted to the next grade level.