The Department of Student Services at West Rusk CCISD would like to extend an invitation to the appropriate officials of any private school in or outside the school district, who serve children that reside in the West Rusk CCISD.  In accord with the Every Student Succeeds Act (ESSA), local school districts are required to consult with Private Nonprofit schools to determine equitable services for private school students and/or their teachers.  Pursuant to Public Law 110-107, Section 1120 (a) (1); and 9501 (a) (1) local school district are required to provide a written affirmation of communication to the Texas Education Agency.  Meeting date is Friday, May 24, 2019 at 11:00 am.  Please RSVP Gwen Gilliam, Director of Student Services West Rusk CCISD at 903-392-7850 ext. 1111 or e-mail gilliamg@westruskisd.org by May 17, 2019 if you are attending.
May 17th - 4th Grade Water day
May 17th - 7th & 8th Grade Field Trips
May 21st - 6th Grade Field Trip
May 23rd - Band Spring Concert and Dinner
May 24th - JH Band Trip
May 27th - Memorial Day (Student Holiday)
May 31st - JH Awards Assembly (Early release for students) Graduation (Double Day for Teachers)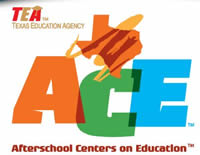 Introduction Letter about the ACE Award.