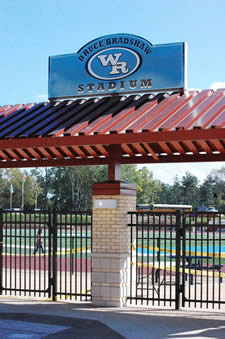 Police Department
Contact number is 903-392-7860
Stop Bullying Report Form
West Rusk Wellness Plan
ALMA MATER


Sept 4th at 2:45pm; Meet the Raiders. We will have a Meet The Raider Pep Rally.
Superintendent Vacancy
The position is available to be filled beginning July 1, 2016.
Preference will be given to internal candidates.
Apply to:
Tommy Alexander, Superintendent
West Rusk CCISD
P. O. Box 168
New London, TX 75682-0168
903-392-7850
alexandert@westruskisd.org



New Phone Number for West Rusk CCISD 903-392-7850
P
ictures
needed:
Class pictures from 1966, 1967, 2001 and 2006 are missing. If you have a class picture or any pictures from these school years would you please contact Mr. Lee Clark, 903-392-7850 ext. 3116
View All News


Family Portal to Skyward Access
New Hotline for a Listening Ear
Call the 800 number to TALK.